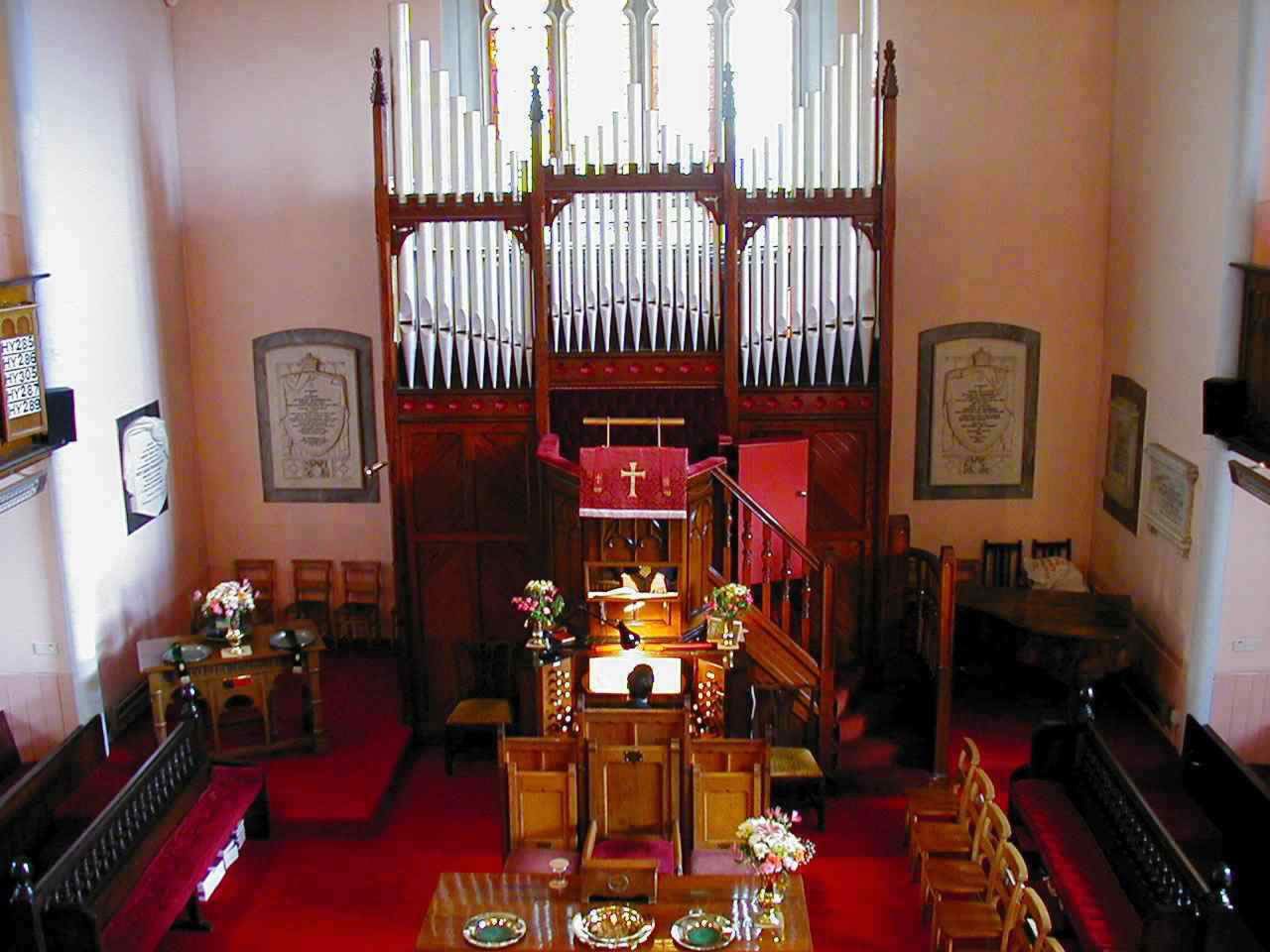 Photo by Rev. Norman Faulds
Elgar (Edward) - Nimrod (from 'Enigma Variations') is being played by the Organist and Choirmaster Graham M Burnside on the church organ.
If the page has completed and you can't hear any music (be patient), check the speaker symbol is not crossed out above the Picture - click on it to change it, or to play Nimrod click here.
Graham can also be heard playing The "Gavotte" by Samuel Wesley (1766-1837) by clicking here.