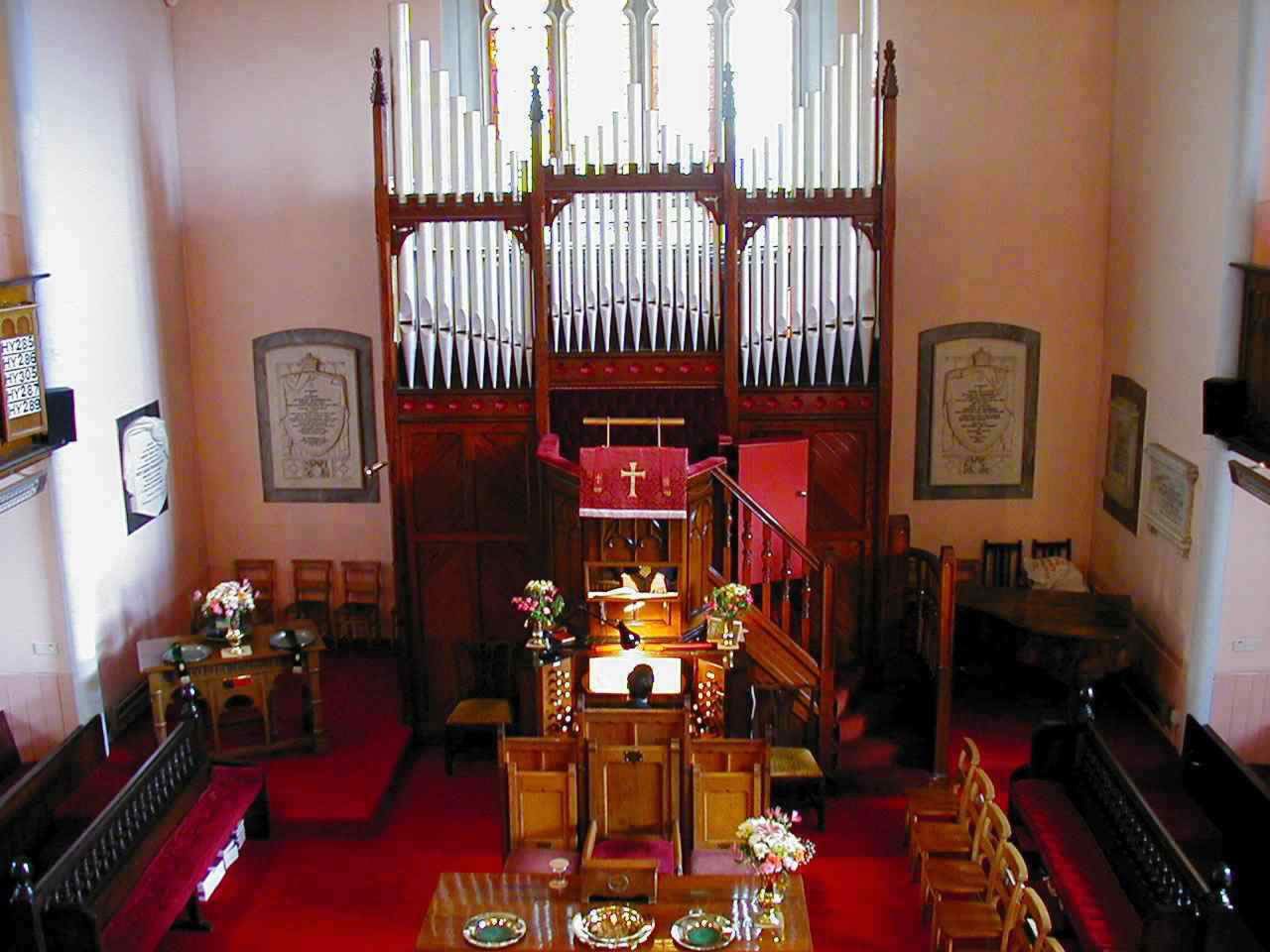 Photo by Rev. Norman Faulds
Elgar's Nimrod is being played by the Organist and Choirmaster Graham Burnside on the church organ.
If the page has completed and you can't hear any music (be patient), check the speaker symbol is not crossed out above the Picture - click on it to change it, or to play Nimrod click here.
Graham can also be heard playing The "Gavotte" by Samuel Wesley (1766-1837) by clicking here.