Cockpen Church is having it's
BICENTENARY

this year.

The church was opened on 2nd of April 1820.
Sunday services can be seen on our YouTube channel here.
Giving donations to the church:
For those interested to find alternative ways to give to Cockpen & Carrington Church during this season when we are not meeting together, the Church of Scotland has provided an online Donation Form on its website which can be used for either a one-off donation or a monthly donation. If you would like to give in this way at present, the form can be accessed via this link:
https://cos.churchofscotland.org.uk/donate/?cong=030193
We thank you very much for your gift.
July Newsletter:
See our July 2020 Newsletter
Coronavirus Update – May 2020
Psalm 139:1-6
1 You have searched me, Lord, and you know me.
2 You know when I sit and when I rise; you perceive my thoughts from afar.
3 You discern my going out and my lying down; you are familiar with all my ways.
4 Before a word is on my tongue you, Lord, know it completely.
5 You hem me in behind and before, and you lay your hand upon me.
6 Such knowledge is too wonderful for me, too lofty for me to attain.
As we continue through these weeks of lock down, I hope you are keeping safe. These days may feel very different and uncertain but in the midst of everything we can hold onto the assurance of God's enduring love for us and with us. The words of Psalm 139 always remind us how deeply we are each known by God. He is aware of all our comings and goings, our thoughts and feelings; he circles us round with his abiding presence. To be so precious to the Maker of the universe is an amazing thing and brings us reassurance for each day.
Services Online
Until we are able to be back to normal and gathering in church on a Sunday, we are developing worship times online. At present, we are following a pattern of preparing a recorded service one Sunday and then having a Zoom service the following week.
Each of these is being placed on both our joint church Facebook page and the Cockpen & Carrington Church YouTube page for viewing. The links for these will remain the same and they are:
Our Facebook page
Our YouTube channel
For those not on internet, there is also a local telephone number that can be rung to listen to the reflection from that week's Sunday service. The number to ring is: 0131 357 6001. This connects directly to a sound recording for you to listen to.
Some other things you may wish to tune into through the week:
Revd Graham Duffin at Loanhead Parish Church is preparing 'Thought for the Day' each Tuesday and Thursday and this can be found at http://www.loanheadparishchurch.co.uk/thought-for-the-day/ or by ringing 0131 297 6197 for an audio version.
If you have a smartphone, there is a Lectio 365 app from the Pete Greig 24/7 Prayer website which provides an inspiring short devotional for each day.
The Bible2020 app will also give you a short bible reading each day (from the Scottish Bible Society)
The Church of Scotland website has prayers and reflections from the Moderator and details of lots of on-line streamed church services - https://www.churchofscotland.org.uk/
There is also a service on BBC1 broadcast on Sunday mornings and 'Songs of Praise' at 1.15 pm each Sunday.
Bible Study
We are beginning a group Bible study on Zoom during the week and if you would like to join this, please let the minister know (lsouter@churchofscotland.org.uk; 07889 566418). It is an informal time to explore a Bible passage together.
Things are different for us just now, but may we stay encouraged in these days.
Location
The Church is situated in a rural setting in the Cockpen area to the South East of Bonnyrigg on the B704 between Bonnyrigg and Gorebridge.
Address: Cockpen
Bonnyrigg
Midlothian
To see a Google map click here to locate us.
Minister: Rev Lorna M Souter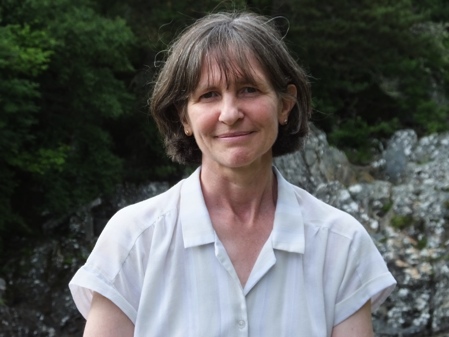 Cockpen & Carrington
linked with Lasswade & Rosewell
Cockpen & Carrington is linked with Lasswade & Rosewell, giving a charge of three churches surrounding Bonnyrigg.
Link to: The Church of Scotland online